Varsity cheerleaders attended a 1 day camp at Bishop Leblond this week, looking forward to the school year and cheering on our Knights!

The South Holt Elementary PTO will not meet this week. Look for a back to school planning meeting to be scheduled in early August.

Boil Order is Lifted

No Water Outage today. They are done with outages. Boil order still in effect

Please see the schedule from the City of Oregon for tie ins tomorrow and next week. There will be tie in's tomorrow June 3, 2022 from 1-4 PM. ALSO There will be tie in's next week Mon Tuesday, Wednesday, Thursday June 6-9, 2022 from 1-4 PM each day. Boil Orders to follow each tie in.

Oregon city water customers, Next week tie ins Tuesday May 31 water outage 1pm-4pm Wednesday June 1 water outage 1pm-4pm Thursday June 2 water outage 1pm-4pm

Water in Oregon will not be shut off today.

The South Holt R-I School District is accepting applications for an Elementary Paraprofessional for the 2022-2023 school year. Elementary paraprofessionals provide support in various elementary settings. Duties include, but are not limited to, instructional support in small group and one one one settings, in-class student support, clerical/office duties, arrival/dismissal duties, lunch supervision, recess supervision, and other duties as assigned by the elementary principal. Candidates must have a high school diploma. Sixty college credit hours are preferred, but not required. Paraprofessionals may be asked to take the Paraprofessional or ParaPro Assessment (MEGA). Interested candidates should submit a cover letter, resume, and completed support staff application electronically to Kristen Mendenhall at
mendenhallk@southholtr1.com
. Hard copy applications may be mailed to South Holt R-I Elementary, Kristen Mendenhall, 201 S. Barbour Street, Oregon, MO 64473. Application materials may also be dropped off in person to the South Holt R-I Elementary office. Applications are available on the South Holt website at
www.southholtr1.com
. Please contact Kristen Mendenhall at (660) 446-2356 with any questions.

Boil order is over

The City of Oregon will NOT be shutting off water tomorrow, Wednesday, May 25th.

Congratulations to Cole Medsker of South Holt for being elected to the Class 1 District 16 All-District Baseball Team. Congratulations!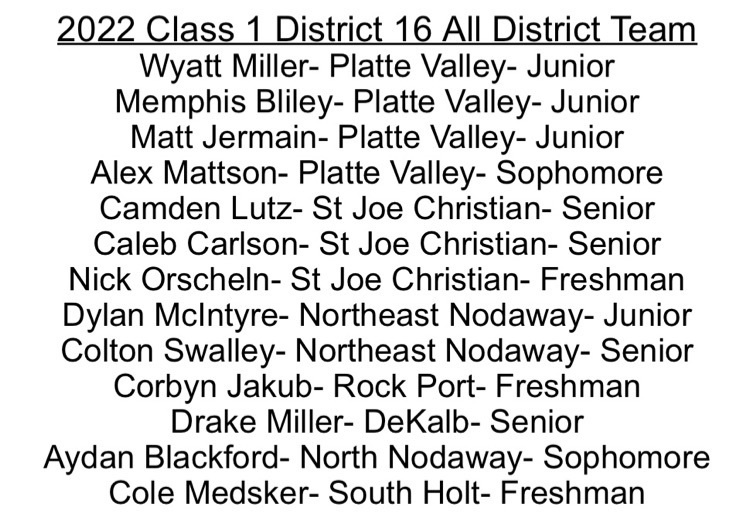 There are 2 additional scheduled tie ins this week Wednesday May 25 from 930 am to 11:30 weather permitting. If is sprinkling they will do them if it's a downpour they won't. The other will be Thursday May 26 from 1:30-4:30pm. This is weather permitting also. A boil for order will be in effect after each.

The water to Oregon is back on. A boil order is in effect until further notice.

The water will be shut off in Oregon at 10 o'clock in the morning for a tie-in and should only take a couple of hours. A boil order will follow.

After some weather delays on Saturday at state track, South Holt's Hayden Elifrits finish 7th in the discus and Olivia Prussman finished 16th in the 3200m run. Great job competing at state!

Thank you to all of our guests that made the Safety Fair at South Holt a huge success. We appreciate all of the representatives from the Missouri Department of Conservation, Missouri State Highway Patrol, St. Joseph Safety Council, BNSF, and the Atchison County Sherriff's Department. Thank you for educating our youth on safety as we begin our summer break.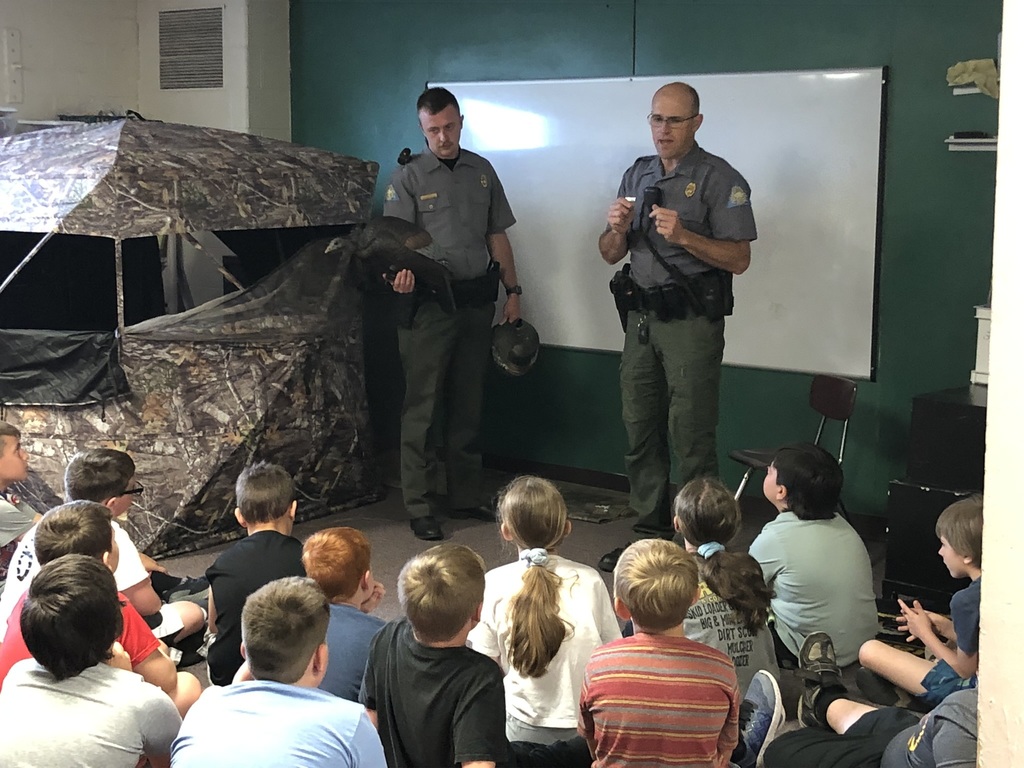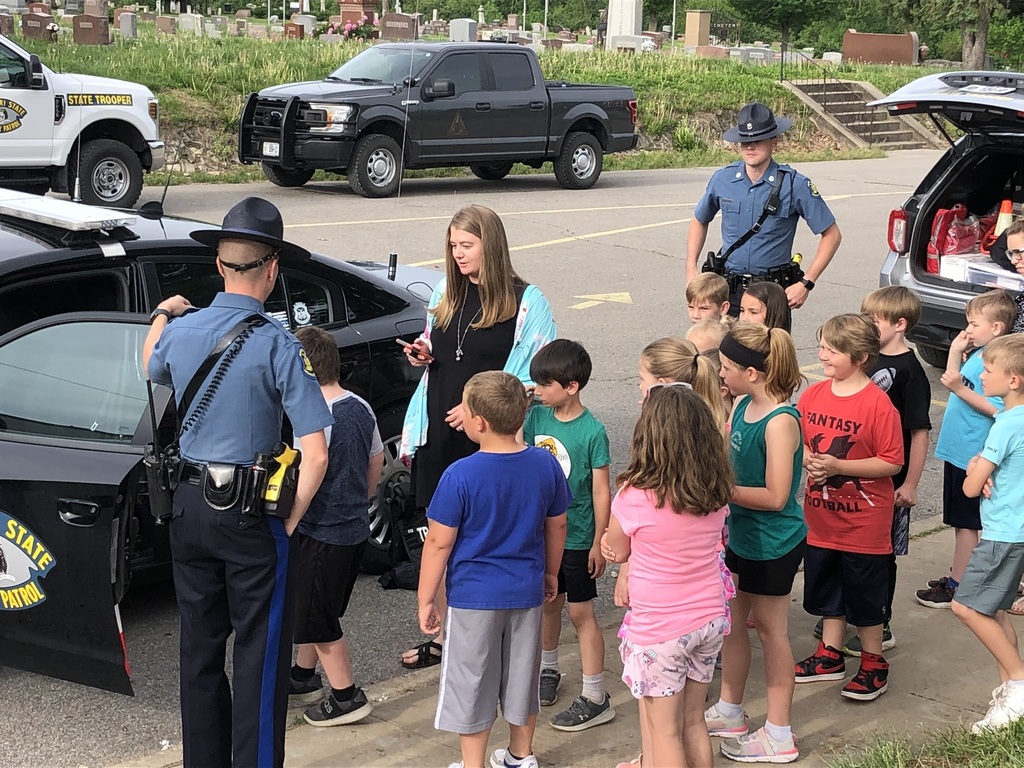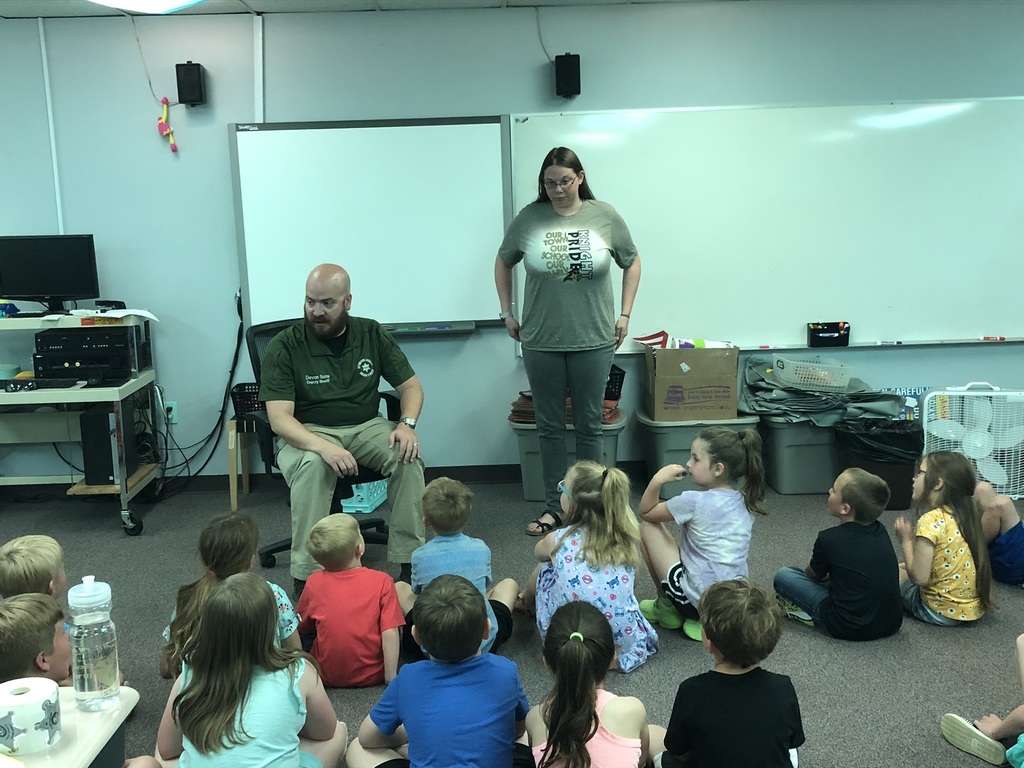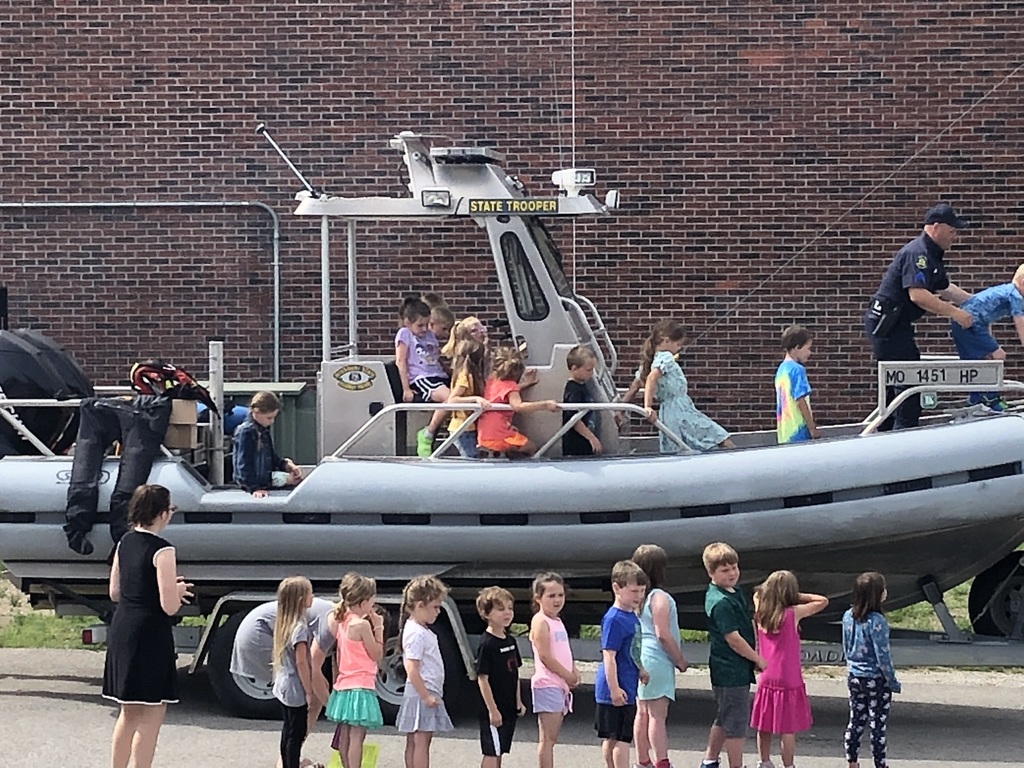 Congratulations to Hayden Elifrits on placing 3rd in shot put at the Missouri State Track Meet. Great job!

Good luck to South Holt athletes Hayden Elifrits and Olivia Prussman at the state track meet in Jeff City! Hayden throws shot put on Friday and throws discus on Saturday. Olivia runs the 3200m race on Saturday. Good luck!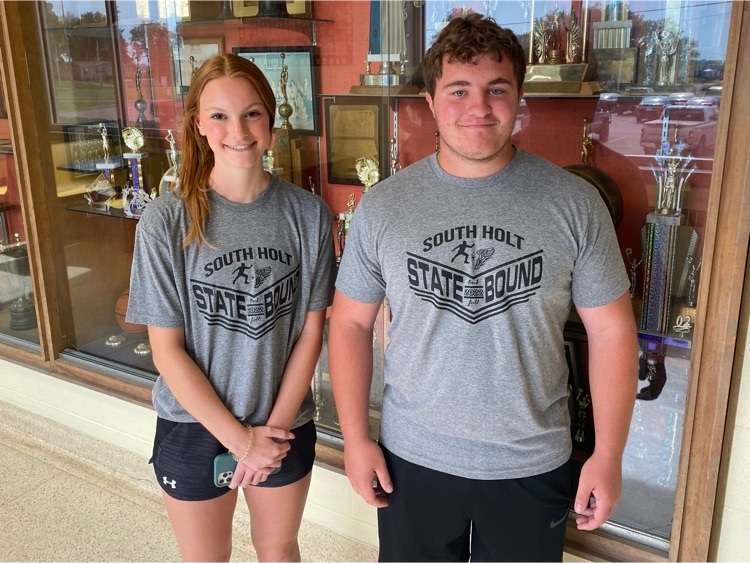 We are very excited to host a safety fair for our Kindergarten through 4th Grade students this morning. Thank you to all of the entities that are participating!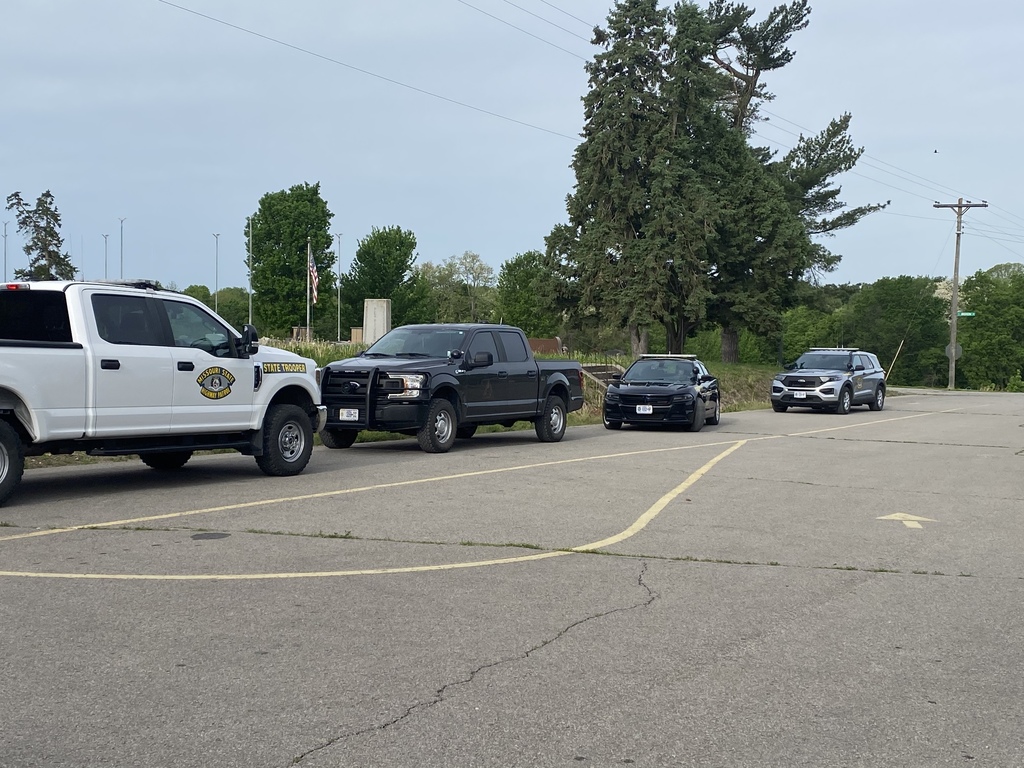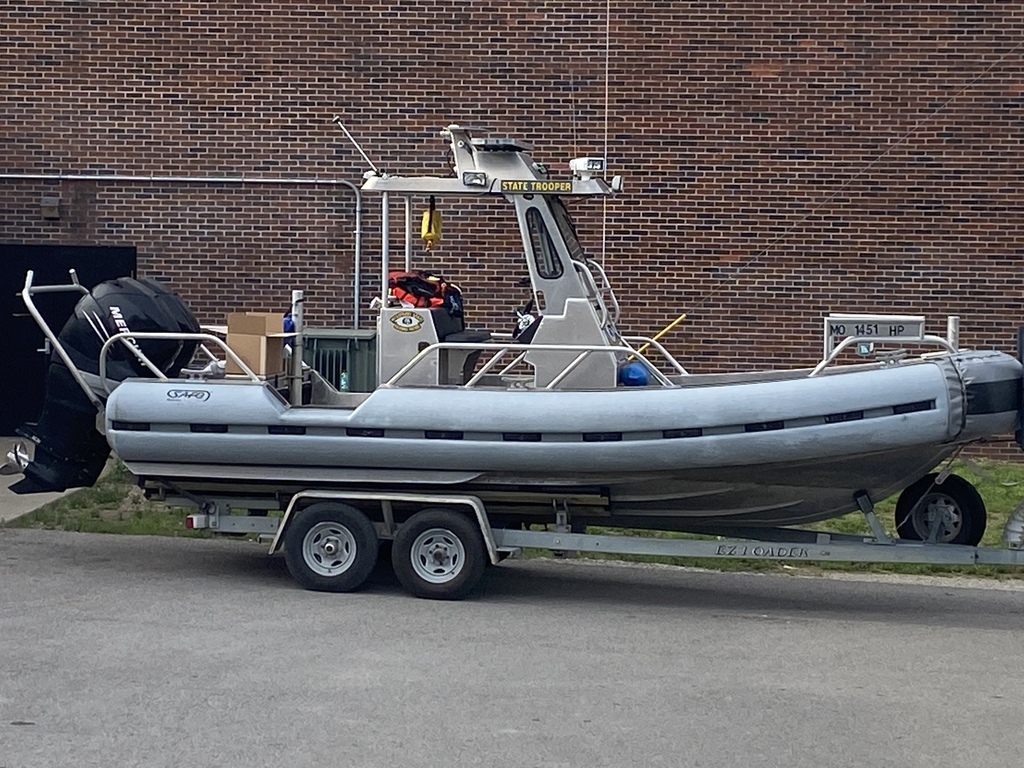 South Holt students Hayden Elifrits and Olivia Prussman have both qualified for the Missouri state track meet. Hayden in both the shot put and discus. Olivia in the 3200m run. There will be a ceremonial send-off at school on Thursday, May 19th at 10am. Hayden and Olivia will compete on Friday or Saturday in Jefferson City. Good luck to both athletes!