Knights win!! 76-56 over OSHS

Knights recover a OSHS fumble. SH scores 3 plays later. South Holt now up 76-56 with 3:58 left in the game.

On a 4th and 4 Medsker scrambles and scores for South Holt. 23 yard TD run.. 2 point conversion good. Knights lead 70-56 with 6:17 left in the 4th quarter

OSHS scores first in the 4th quarter. With 8:25 left in the game SH still leads 62-56.

With 41 seconds left in the 3rd quarter South scores a TD and now leads 62-50 over OSHS.

With 5:31 left in the 3rd quarter South Holt extends their lead to 54-42.

Knights drive down on first drive of 3rd quarter and score. SH up 46-42 with 9:18 on the clock.

Halftime in Oregon. OSHS up 42-38 over South Holt. A lot of offense in the first half.

South Holt scores again with 47 seconds until half. Medsker has a 25 yard TD run. 2 point conversion good. Knights are up 38-36.

Both South Holt and OSHS continue to move the ball and score. With 2:27 left until half OSHS has the lead at 36-30.

The back and forth continues. South Holt drives down the field and takes back a 22-20 lead with 11:14 left in the 2nd quarter.

End of 1st Quarter. OSHS lead South Holt 20-16.

It's a back and forth game here in Oregon. OSHS returns a kickoff for a TD. Then South Holt drives down the field and takes back a 16-14 with 4:17 left in the first quarter by another TD pass for Cole Medsker. This time to Jayce Jackson.

South Holt takes an 8-6 lead over Osborn Stewartsville with 7:21 left in the first quarter with a TD pass from Medsker to Kurtz.

South Holt varsity football hosting the Osborn/Stewartsville Wildcards tonight at 7pm. Come support the Knights!

We are proud of our September Character Kids. These students were selected based on the September Character Word-Respect. Students chosen as our September Character kids exemplify what it means to be respectful both in and out of their classrooms. These students show their "Knight PRIDE" through their actions on a daily basis. Way to go September Character Kids!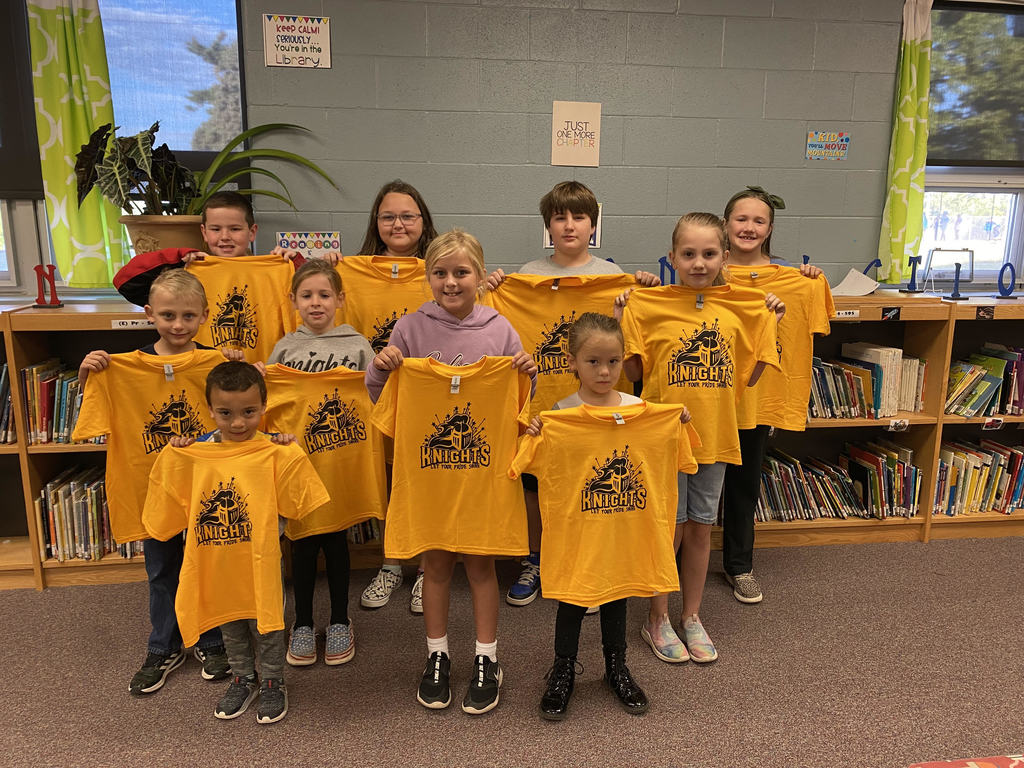 South Holt vs Mound City volleyball tonight in Oregon — MC wins JH 2 sets to zero. SH wins varsity 3 sets to zero. And SH wins JV 2 sets to zero.

Any families with children from age 6 months through preschool that are not present in school today may come to the elementary office for Kid Sight Vision Screening. We will offer screening from now until 12:45 this afternoon. Your child does not have to be a South Holt student to receive this service.

BTC Bank in Oregon is having a tailgate on Friday, September 30th from 5:00-7:00PM at the football field parking lot. South Holt will be playing Osborn-Stewartsville. They are serving hamburger or hot dog, chips, cookie and drink for $5. The proceeds from the tailgate are donated back to South Holt School. BTC Bank matches all tailgate sales up to the first 200 plates sold. We hope you will come early to eat and support our area athletes.

Next week is Homecoming Week at South Holt. Please take a look at the ELEMENTARY dress up days. Students are invited to participate in the following days. Please make sure all outfits are school appropriate. Contact the elementary office with any questions.