Congrats to the following for making the All-District team for Class 1 District 16: Cole Medsker (Unanimous), Hayes Weller (Unanimous), and Kendall Noland. Great job boys! Go Knights!

Today is South Holt's Graduation. The ceremony starts at 2:00pm in the school's main gym.

South Holt's Zoey Prussman earns a 5th place finish in discus at the State Track Meet on Saturday. She also set a new school record. Way to go, Zoey!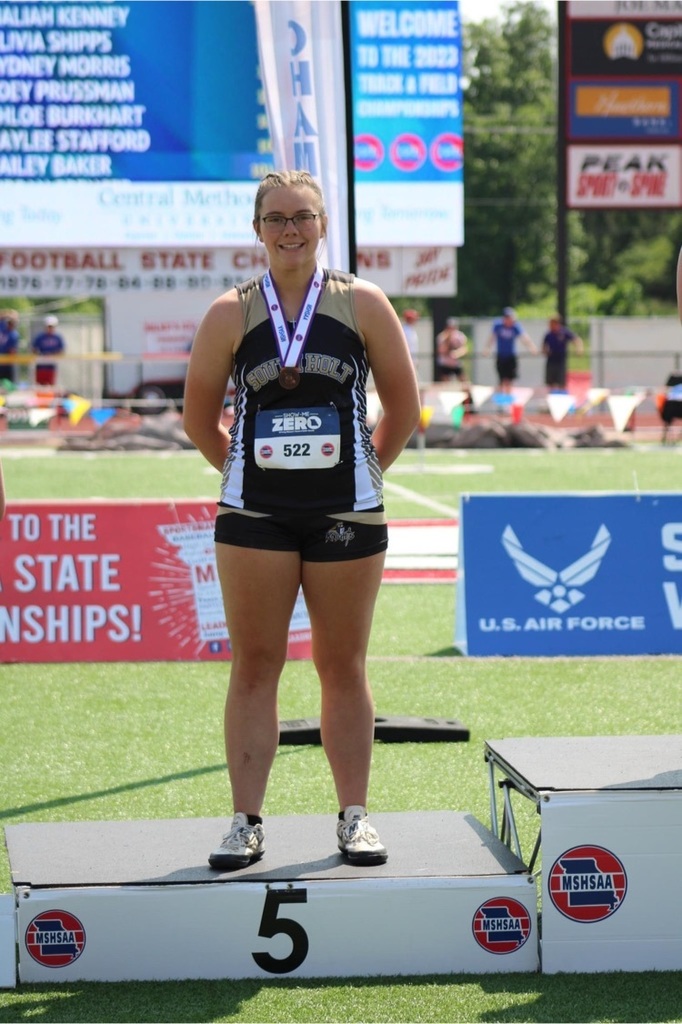 Today is South Holt's last day for students. Dismissal is at 1:00pm.
The 3rd graders did a great job portraying their Famous Missourians!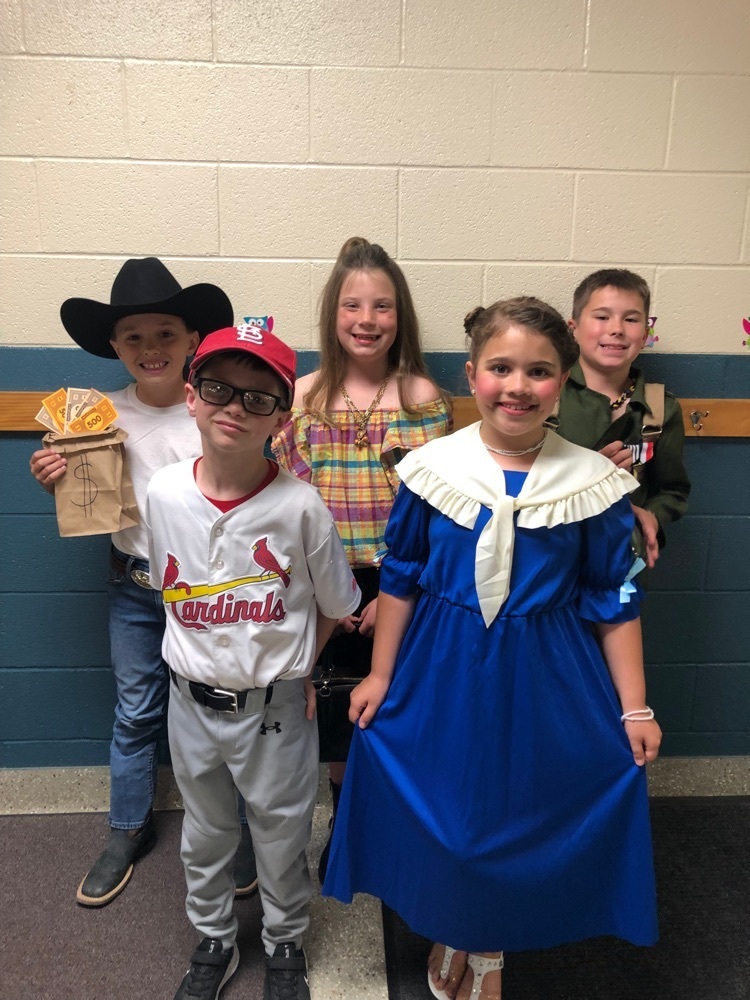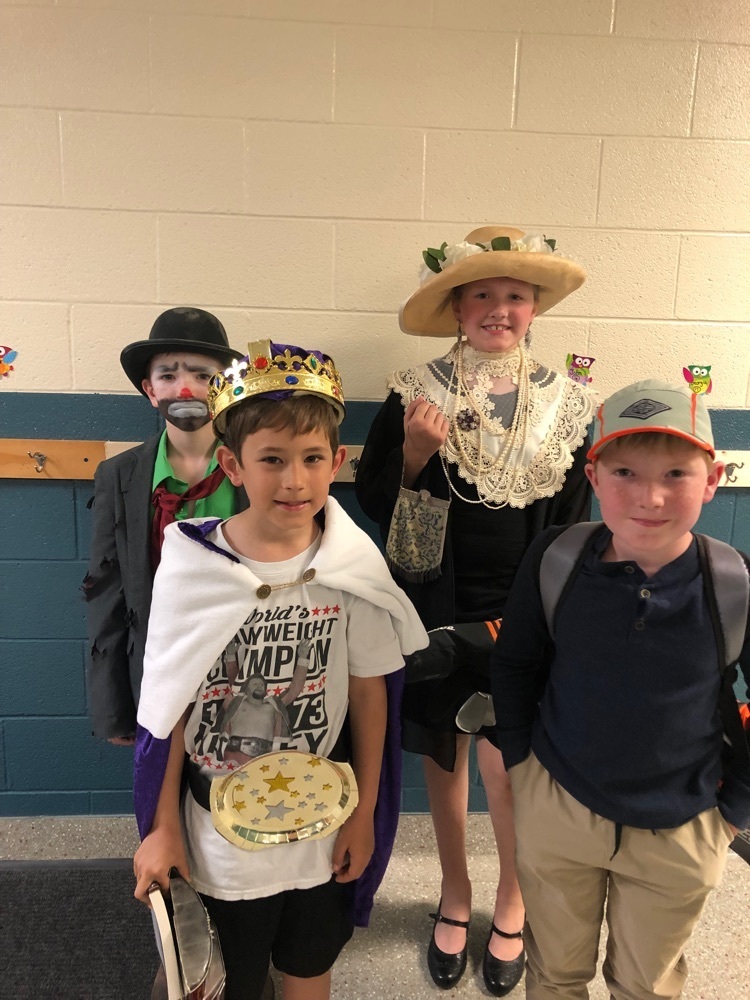 South Holt baseball loses in extra innings on Tuesday night to Rock Port by the score of 3-2 in the district semifinals round. Rock Port scored the winning run in the bottom of the 9th inning on a bases loaded walk. The loss ends the season for the Knights. South Holt finishes with 10 wins and 7 losses. Good season! Thanks to parents and community members for your support. Go Knights!

Thank you to the Oregon Kiwanis for supporting academics at South Holt. The Kiwanis provided pizza and pop for 3rd-6th Graders who received a BUG (Bringing Up Grades) Award during the 2022-2023 school year. We are proud of these students for working to maintain and improve their grades during the school year.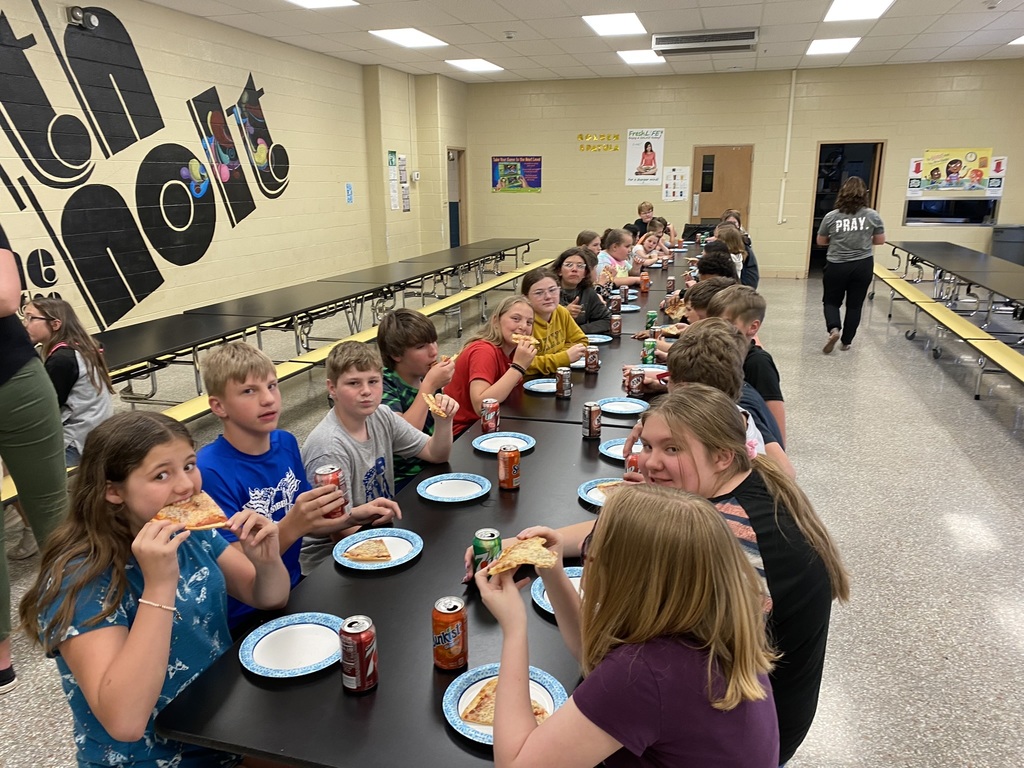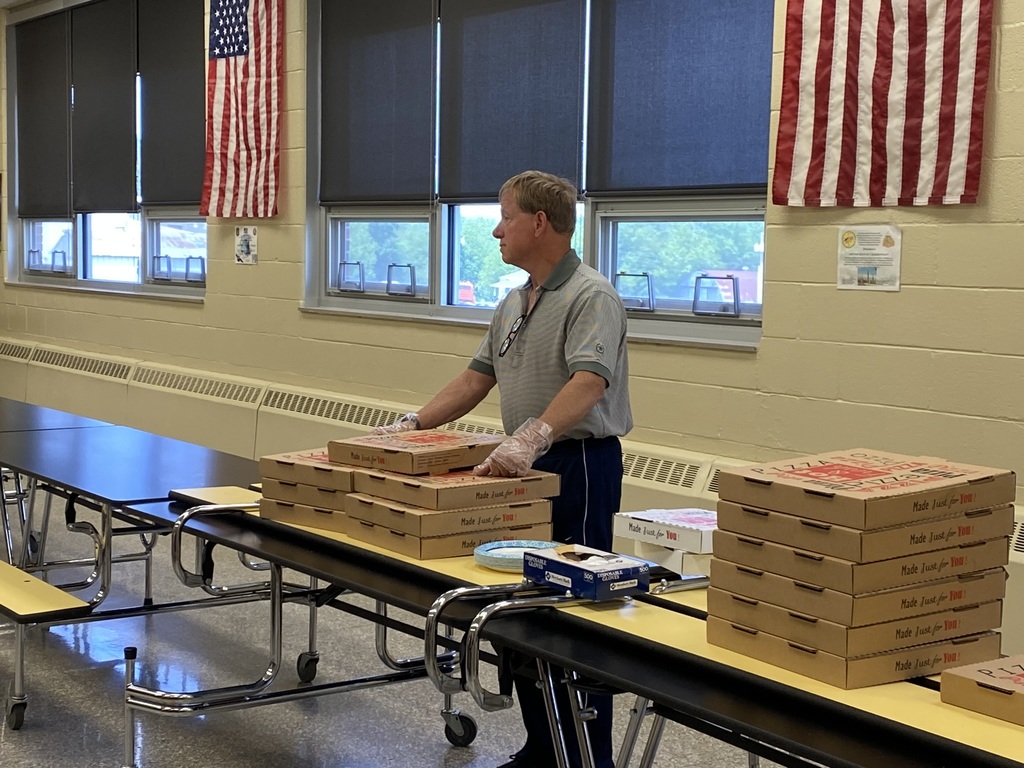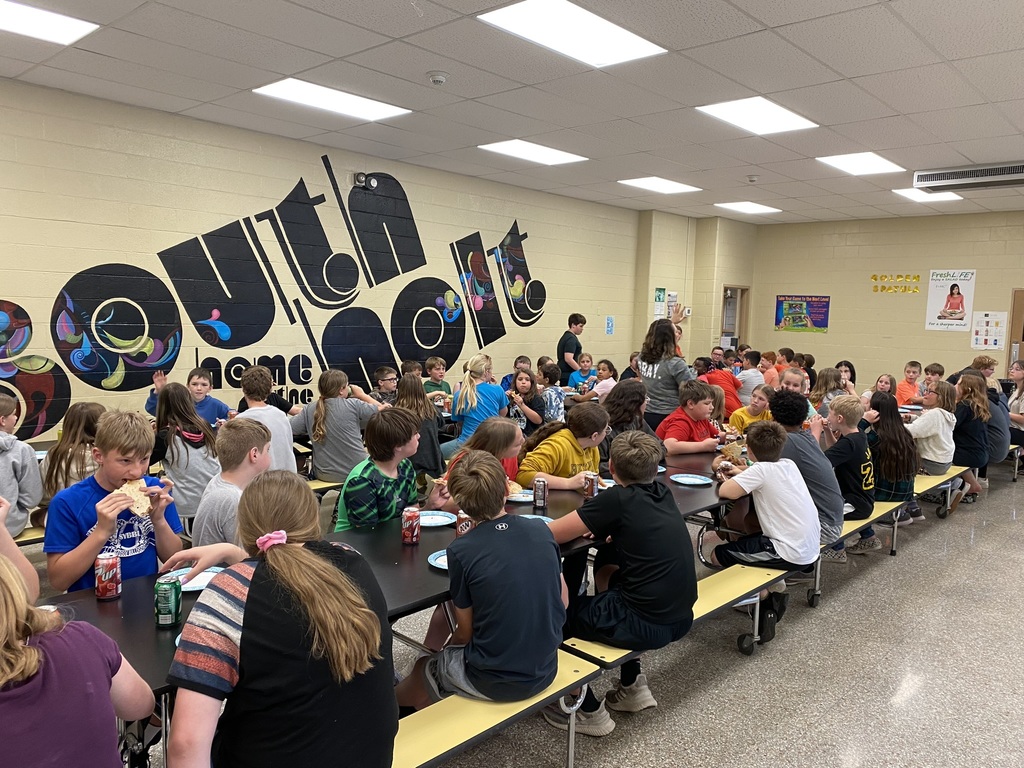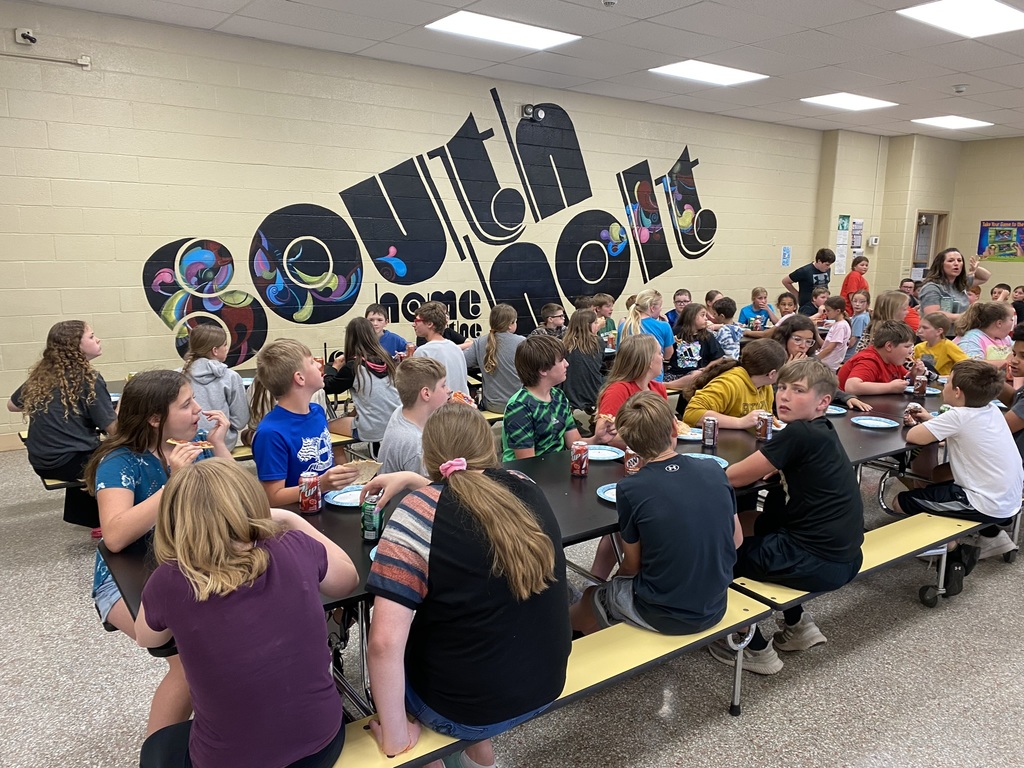 South Holt honored the April Character Kids on May 10. Students were nominated by teachers for showing perseverance. Thank you to the Elementary PTO for sponsoring the breakfast and to Country Roots Design for providing Character Kid t-shirts.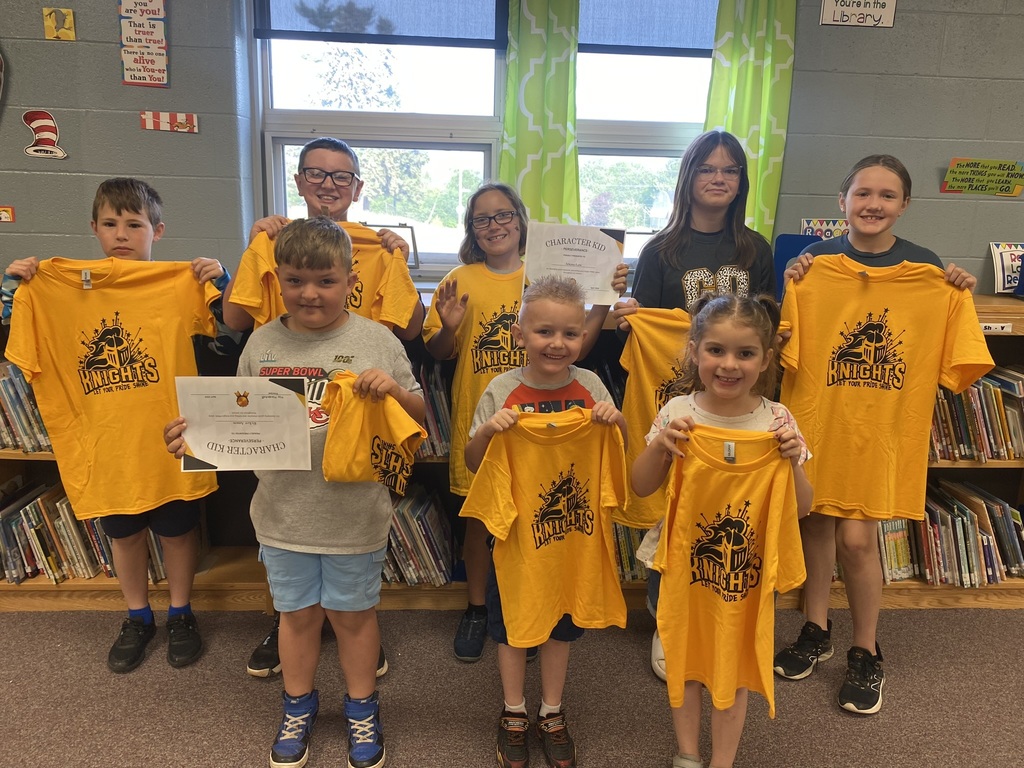 District baseball tickets will be digital ticketing for all games. The price is $6 per person for the session doubleheader. The QR code is attached for tonight's games in which South Holt plays at 6:00pm against Rock Port.
https://mshsaa.hometownticketing.com/embed/event/1869


The last day of school is this Friday, May 19th. We are asking that parents please pay their child's negative lunch balance if they have one. Lunch letters with negative balances will be sent home with students today. Thank you.

Kindergarten Round-Up is tonight at 6:00 p.m. in the South Holt Library. Any families with children that turn 5 before August 1, and are entering Kindergarten in the fall, are encouraged to attend. Please contact the South Holt Office at 660-446-2356 with any questions.

District baseball for Monday, May 15th is postponed for rainy weather. No game today. South Holt will now play Rock Port on Tuesday, May 16th at 6:00pm. Practice for baseball Monday is now right after school at the hitting cage.

Congratulations to South Holt's Leandra Buckles as she was named the Oregon Kiwanis Teacher of the Year. She was honored at the Kiwanis meeting last week.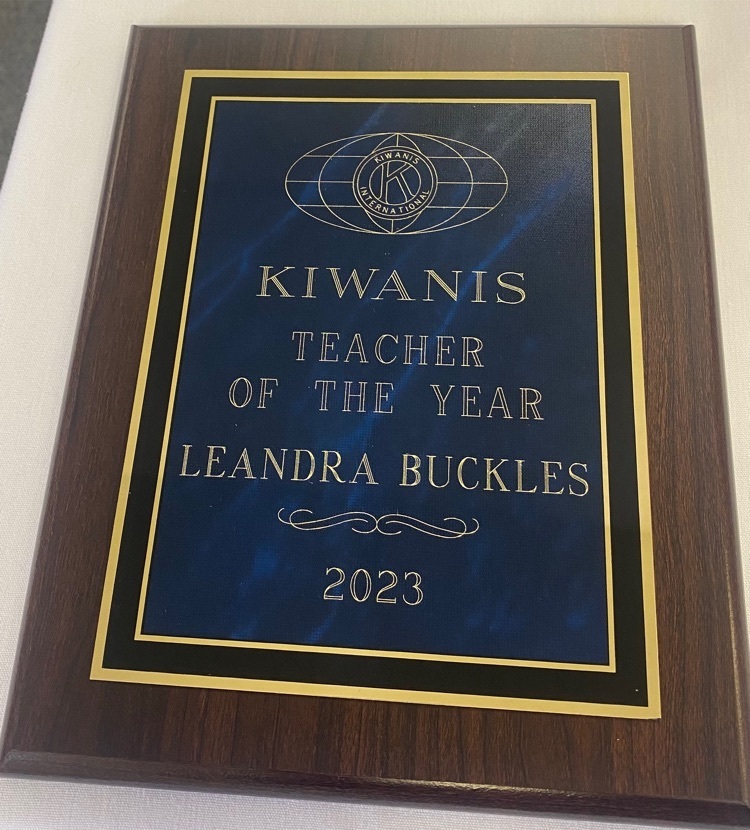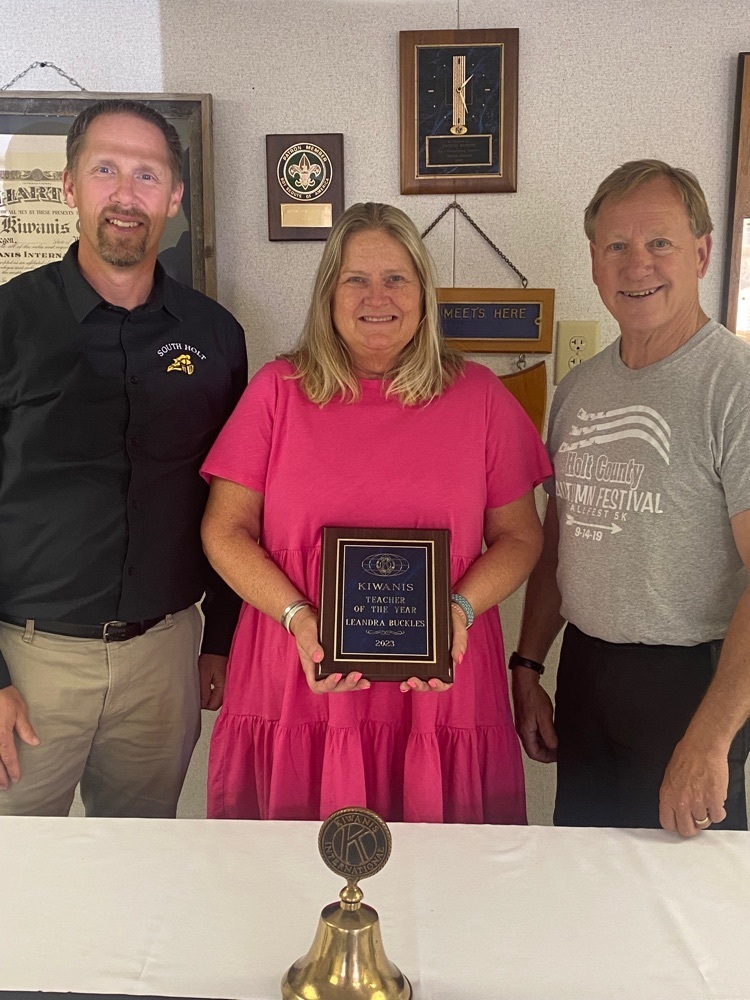 Thank you to the Holt County Health Department for providing bike helmets for all 2nd Graders.

It's a busy week at South Holt Elementary!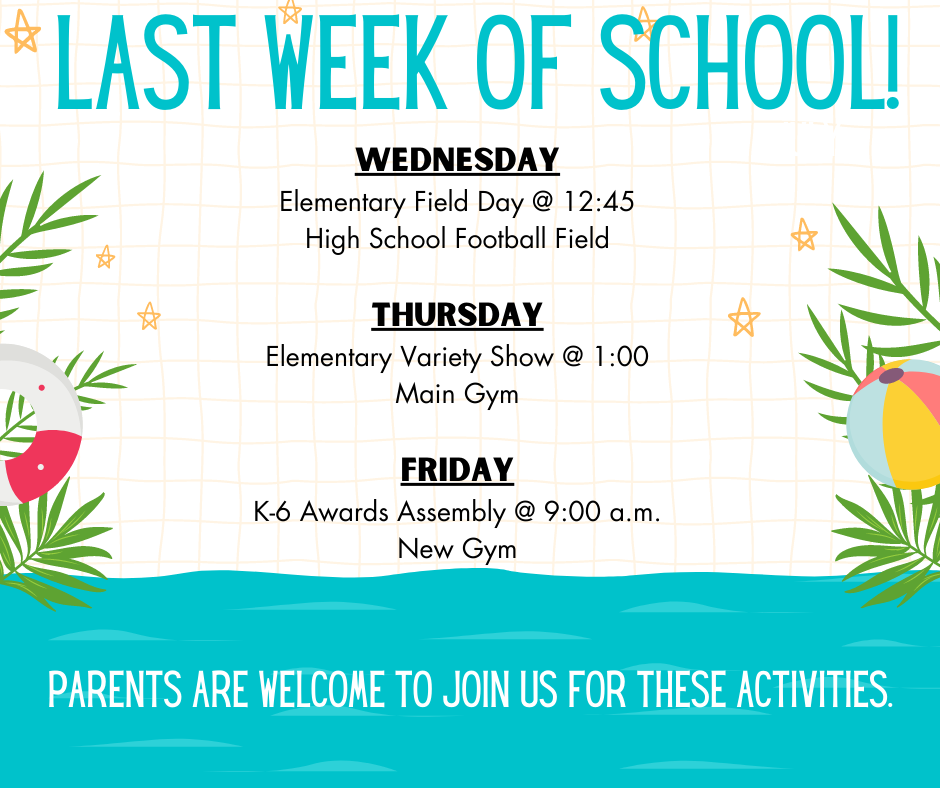 Congratulations to South Holt's Zoey Prussman! She is headed to the the Missouri State Track Meet next weekend to compete in the discus. Way to go, Zoey!

Congratulations to the South Holt varsity baseball team as they won 16-1 over North Andrew on Friday night in the first round of district play. The Knights play again on Monday against Rock Port at 6:00pm at Guildford (South Nodaway).

Good luck to South Holt's Zoey Prussman and Brianna Biondo as they compete in Sectional Track at Plattsburg. Results will be share later as these two try to earn a spot in the State Track Meet next weekend.

Baccalaureate for HS Seniors is at 5:00pm on Sunday, May 14th at the Oregon Christian Church.