Tonights Basketball game vs. DeKalb will be rescheduled for Friday (2/15/19). The non-confernece game vs. Maysville for that evening will be cancelled. Start time 5:30 for JV Boys.

South Holt will dismiss at noon today. Lunch will be served. BB games moved to Wednesday night.

JH Honor Choir to NWMSU has been postponed today. It will be rescheduled for Monday, April 8th.

South Holt girls basketball lose at Hopkins tonight 32-58.

The South Holt girls got the 4th seed in Districts. They will play Osborn on Tuesday, Feb. 19 at 4:30 in Mound City. The boys got the 3rd seed and will play Stewartsville on Monday, Feb. 18 at 8:15 in Mound City.

The elementary cheer clinic performance will be (2/12/19) halftime of the boy's varsity game

The District 15 Basketball Tournament will take place the week of Monday, Feb. 18th in Mound City. Boys games will be Monday, Wednesday and Friday. Girls games will be Tuesday, Thursday and Saturday.

South Holt's Thursday dance classes with Allison's School of Dance are canceled for this week.

South Holt is dismissing today, February 6th at 1:30 due to inclement weather.

South Holt will be dismissing at 1:30pm today because of winter weather. Wednesday, February 6th.
Pixie Stix orders are due by February 14th for $1.00 each. Forms may be picked up or dropped off in either office.
South Holt boys win 74-38 over Osborn. Now sitting 13-6 on the season. Go Knights!
Congratulation South Holt Girls basketball team. Tonight's 56-40 win over the Osborn Wildcats puts you at 11-8 for the season. Go Knights!
South Holt classroom spelling bee winners travelled to Mound City on February 1 to participate in the Holt County Spelling Bee. Fifth grade spellers were Jernie Morris, Katelyn Schuman, and Ella Schaeffer. Sixth graders: Brayden Hustead, Rachael Knapp, Cole Medsker, and alternate Quentin Scroggins. Seventh graders: Hanna Buckles, Dane Fansher, Teegan Parsons, alternate Brock Rauch. Eighth graders: Kal McFarland, Olivia Ordonez, Brandon Smith, alternate Brianna McCarty. Teegan Parsons brought home first place and will compete in the Regional Spelling Bee on March 2. Jernie Morris will be an alternate at the Regional Bee. Congratulations, spellers!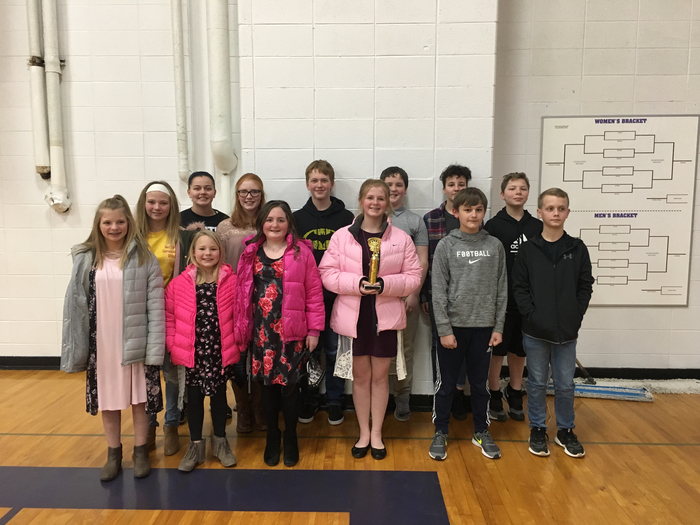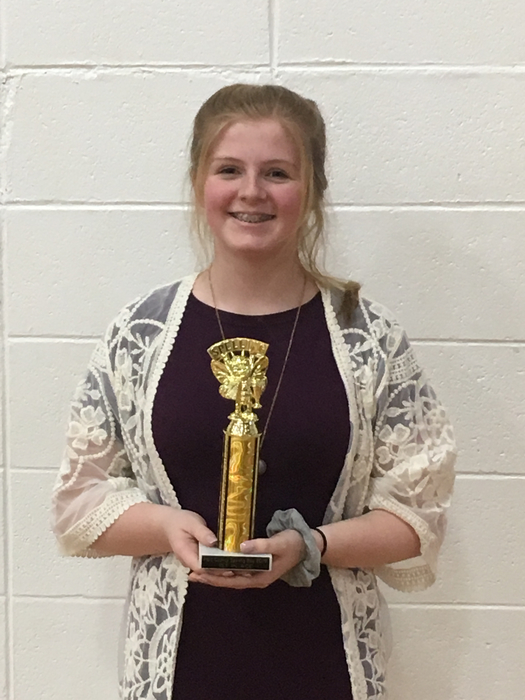 Elem Booster Club meeting tonite at 5:30pm at school library! Join us if you can!

Work getting done even when there is no school. A new drinking fountain and water bottle filling station was installed today at South Holt Elementary. Nice addition!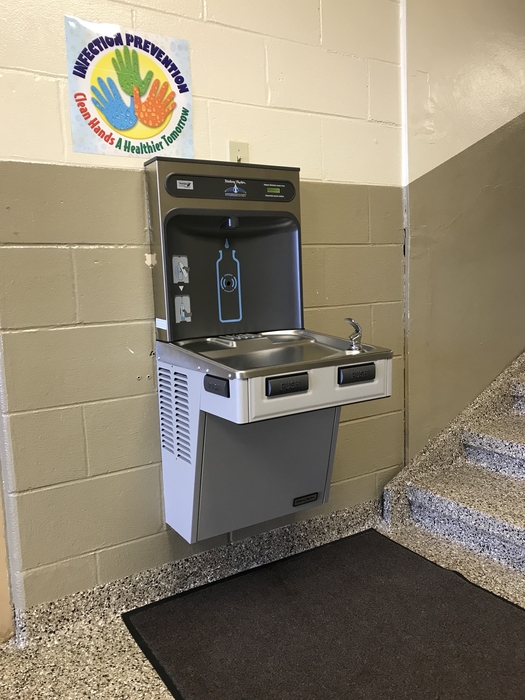 FFA Members please do not forget that pictures are tomorrow at 12. Please bring official dress.

Tomorrow (2/4/19) Hillyards students will report for class at normal times.

Tomorrow (Mon) at South Holt is a regularly scheduled Teacher Work day. No school.
2019 South Holt Hall of Fame Induction Ceremony.